Latest
Trumplicans who won:
Trumplicans who didn't win:
Don Bolduc
Lee Zeldin
Dr. Oz
Doug Mastriano
Dan Cox
Herschel Walker
Blake Masters
Kari Lake
As of 6:30am, Kelly Tschibika and Lisa Murkowski were virtually tied. Adam Laxalt held a slim lead over Catherine Cortez-Mastro.
Also of note, three GOP governors who are not in Trump's orbit crushed their opponents:
Brian Kemp
Greg Abbott
Ron DeSantis
In-depth analysis to follow, but it looks like the "red wave" crashed on the shoals of Trumpism.
The New York Yankees, once the class of Major League Baseball, have just suffered yet another postseason defeat coming on the heels of a regular season collapse. At the All-Star break, this is a team that seemed poised for a historic 118-win season. In the end, they did set a record: they became the first team to ever lose 5 consecutive AL Championship series.
What happened?
A quick review of the season tells us this team was never as good as it played in May and June. It probably wasn't as bad as it played in August. The reality is this was a bad roster construction, led by a middling manager, who made it to the playoffs on the back of a Herculean effort by Aaron Judge. This was the inevitable result.
To begin to understand what went wrong, we need to travel back to last offseason. Coming off an ignoble defeat in the Wild Card game to the hated Red Sox, the team's management correctly identified several gaping holes in the team's roster. Poor defense, especially on the infield, was targeted as an area for improvement. Specifically, the middle of the diamond – catcher, shortstop, and second base all fielded well below league average. Fans also recognized center and left field were not positions of strength.
General manager Brian Cashman spent most of the offseason not doing much more than rappeling off buildings and sleeping on a sidewalk. But in March, he pulled the trigger on a franchise-altering trade. Struggling catcher (and one-time top 5 prospect) Gary Sanchez and popular third baseman Gio Urshela were shipped off to Minnesota for former MVP Josh Donaldson, Gold Glove shortstop Isiah Kiner-Falefa, and catching prospect Ben Rortvedt.
The thought process behind the trade was obvious to most. Despite the deepest, most free-agency class of shortstops in history, the Yankees didn't want to spend the money on a long-term commitment to one. First, they had three shortstop prospects in the high minors who all profiled as potential MLB starters in Oswald Peraza, Oswaldo Cabrera, and Anthony Volpe. Second, the team already had huge contracts on the books in Giancarlo Stanton and Gerrit Cole and was trying to extend Judge, which they knew would take another substantial contract.
So instead, we watched Javy Baez sign with the Tigers, the Rangers scoop up a pair in Corey Seager and Marcus Semien, and Francisco Lindor re-sign with the crosstown rival Mets. T o add insult to injury, the Twins took the $59 million they saved by shipping Donaldson to the Yankees and used it to sign Carlos Correa.
It was a risky gamble by the Yankees. In the end, nobody won the trade. Sanchez has continued his decline and is no longer viewed by Minnesota as a catcher. Urshela had a decent season, hitting .285, but his power numbers fell off a cliff. Correa overcame a horrid first half to post a decent slash line – and promptly opted out of his contract.
But on the Yankees' side, the trade was a disaster. Kiner-Falefa started out as a fan favorite, thanks to his backstory and effervescent personality. But we're still wondering how he ever won a Gold Glove, as his defensive miscues finally led to him riding the bench more than playing in the playoffs. His bonehead play on a double-play ball in Game 4 of the ALCS was his season in a microcosm. His teammate was charged with an error, but his failure to execute a play taught kids in Little League led to the game-winning runs being scored by Houston.
As for Donaldson, his age showed in very ugly ways. His high point came on Opening Day when his extra-inning hit gave the Yankees a win. But we watched as his bat got slower and slower throughout the season, unable to catch up to fastballs. It turned the former "Bringer of Rain" into a strikeout machine. Defensively, he remains one of the best. But his .172, 16 strikeout performance this postseason is indicative of what can be expected of him going forward, particularly on the heels of a second half that saw him struggle to a .219/.305/.356 slash.
And Rortvedt? He has yet to play an inning for the Yanks. His injuries forced the team to make a sudden trade for an afterthought from Texas named Jose Trevino. All Trevino did was make the All-Star team.
The other area of concern was the pitching staff. It wasn't a question of talent, but health. Indeed, over the first half of the season, Yankee starting pitchers were leading the league in innings, ERA, and strikeouts, while the bullpen saw the emergence of Clay Holmes and Michael King as lockdown relievers in the late innings. Ah, but that health. Nobody doubted Cole would rebound. But Luis Severino hadn't pitched more than 12 innings in 3 seasons, Nestor Cortez had never pitched more than 93 innings in any season, and Jordan Montgomery and Jameison Taillon had injury-marred careers. Domingo German hadn't pitched in nearly two seasons due to a lengthy domestic violence suspension.
In the end, that inning load played a crucial factor as Severino spent another stint on the 60-day IL, and German struggled in his first few starts back. But where the injuries really began to pile up was in the bullpen. As Boone struggled to manage his starters' innings, the suddenly overtaxed bullpen began dropping like flies. King exited in July with an elbow fracture. Holmes had to be shut down twice and his effectiveness was noticeably less after his surprise trip to the All-Star game. Before the season was over, 32 men would toe the slab for the Yankees.
Things in the 'pen certainly weren't helped by the implosion of former closer Aroldis Chapman. Once possessing a 105mph fastball, the relatively pedestrian 97mph heater he featured proved very hittable, and his tendency to suddenly shy away from it led to obscene walk rates. Chapman was clearly a big part of the plan coming into the season, but by June he had played himself into a mop-up role. A couple of bizarre injuries (including one from an infected tattoo) and poor play led to the one-time superstar being left off the postseason roster.
Another failure came as a result of the midseason moves made to try and bolster the team. Nobody can fault GM Cashman for acquiring Andrew Benintendi, and the unfortunate broken finger he suffered can't be laid at his feet. But trading for a pair of injured players in Frankie Montas (from the A's) and Harrison Bader (Cardinals) raised quite a few eyebrows. More eyebrows were raised when the team refused to part ways with Volpe or Peraza in exchange for Luis Castillo, or Gleyber Torres for Pablo Lopez – but did trade from an already thinning staff by sending Montgomery for Bader. While Bader's return for the playoffs was a lone bright spot for the Yankees. his inactivity for most of the second half left them playing the downright horrible Aaron Hicks (.216/.330/.316, 86 OPS+), and eventually, pressing Cabrera into an OF role.
As for the manager, Aaron Boone has three strengths: his ability to handle the rapacious NY media, his ability to communicate with the front office, and the players genuinely like and respect him. But after 5 seasons, it's extremely obvious he lacks a sense of strategy, for the ebb and flow of a game, and for managing a bullpen.
Perhaps the greatest indictment of the 2022 Yankees is they entered the season with questions at catcher, second base, shortstop, third base, left field, and center field, along with pitching depth and the manager. They ended the season with the only answer seemingly found at catcher and (hopefully) center – and a looming enormous vacancy potential if Aaron Judge signs elsewhere this offseason.
I'll delve into how I think they can fix these problems at a later date. Stay tuned…
Earlier today, I was ruminating on a few things when out of nowhere the old saying, "there's no such thing as an atheist in a foxhole" came to mind.
You might be familiar with it. It relates to the concept that when facing the enemy, soldiers suddenly get religion. I can certainly understand it. I found myself praying fervently in such situations and that was years before receiving my salvation.
When you stop to think about it, it isn't just soldiers in foxholes who find themselves asking the Almighty for help in dire circumstances. Perhaps you haven't been saved but still found yourself praying for help in a time of need. Don't think so? I can almost guarantee at least once in your life you've said something along the lines of, "Hey God, get me out of this and I'll donate to the Children's Hospital" or "If You help me pay my bills, I'll go to church every Sunday" or "Dear God, please help my kid get over the flu and I'll write a big check this Sunday." Sound familiar?
Odds are that those without salvation will wonder "why did I do that?" once the drama has cleared. They might feel foolish. They probably won't tell anyone that they actually prayed. If anyone was in earshot, they'll deny it or try to explain it away. That's a funny thing, because psychiatrists make a meaty living by telling people that their prayers are just a cultural remnant from their childhood. a way of coping with stress that is meaningless.
Don't believe the psychiatrists.
For those of us who are saved, I could go into a long dissertation here about whether God hears and answers the prayers of the unrepentant. Or delve into why that entire prayer structure is wrong. Maybe we will discuss those things, some other time. But this post is for those among my readers who aren't saved yet.
I'm here to tell you that those prayers are not worthless and to assure you that God did indeed hear you when you asked for help. How do I know this? My Bible says that God doesn't want anyone to go away from Him (2 Peter 3:9). It tells me that God hears everyone, even if they aren't in a state of Grace. Consider the case of the Ninevites. The prophet Jonah warns them of impending doom. They pray for deliverance and God spares them. These were not men of faith; indeed they had a jolly time persecuting Jews. But God heard them and spared them.
The Bible also tells me that God is constantly talking to us, even when we aren't saved. It's all an attempt to bring us back to Him. Paul wrote to the Romans about how God uses our conscience to talk to us (Romans 2:14-16). James wrote about a myriad of other ways God speaks to us as individuals. God is using me to speak to you right at this moment. And GOD USES OUR PRAYERS TO SPEAK TO US.
One of the few things I truly despise is the false teachers who warp Scripture to fit their personal agenda. I've heard people preach that if you're unsaved, God won't hear your prayers. They often twist John 9:31 into a pretzel to make this point, but they're wrong. I'm not going to get a scriptural argument on this point. But just follow the logic here: if we say the way to salvation is through prayer, and God doesn't hear the prayers of the unsaved, then how do they get saved?
That's what this little post is all about. I'm hoping that by now you'll have come to recognize that during those times of fear, anxiety, doubt, and pain God was calling out to you. He was letting you know that if you simply trust in Him, he can and will set things right.
If you have, then the world's simplest prayer
will set you free. If you just prayed that prayer, find a Bible-believing and -teaching church near you.
If not, I hope I've given you something to consider. But don't think about it for too long. After all, tomorrow isn't promised to anyone and if you stuck around this long, God is speaking to you now.
When I was 4 years old, my mother let me stay up late and watch Neil Armstrong take that giant leap for mankind. I was hooked. The rest of my adolescence was spent dreaming of and planning to be an astronaut. I watched with fascination during the rest of the Apollo missions, the hookup with the Soyuz capsule, Skylab, and the space shuttle. As things turned out, I never realized that dream but my interest in space travel hasn't waned. In fact, I have the NASA and ESA channels locked into my TV.
I was naturally interested when NASA announced they were planning a return to the moon. And naturally, I was disappointed when Artemis 1 didn't get off the launch pad. When I heard the reason the launch was twice scrubbed is due to 45-year-old engine technology failing, I was stunned.
We've spent billions on the SLS rocket, and NASA is using the same engines that powered the space shuttle? Billions on research and technology development, but Lockheed couldn't come up with something better? What the heck are we doing?
Further, why the moon? NASA says it is to eventually build a moon base. But of what use is a moon base? As a platform for launching expeditions to other planets, it's useless. A geosynchronous space station, to which supplies and parts could be resupplied relatively easily, is more logical. Besides, we've been there already and discovered it to be as inhospitable a place as our solar system offers.
When you dig into this program, these are just a few things that stick out like a sore thumb. Here's the reality. NASA lost the space race. Not to the Russians (who are using even older tech). Not to the Chinese, the Indians, or the Europeans. No, NASA lost the space race to Elon Musk and SpaceX. They know it, the world knows it, but the public largely doesn't know it. Yet. Once they do?
They won't stand for spending billions on a government program that can't compete with the private sector.
NASA is being kept alive for two reasons. First, it is the government's way of getting the nascent Space Force into its theater of operation (never mind that actual launches are handled by SpaceX). The other reason? The second and third largest NASA contractors (after SpaceX) are Lockheed and Raytheon, who also happen to be two of the Pentagon's biggest suppliers. They are also the two principal leads on the SLS design.
Beginning to see a pattern here? Lockheed and Raytheon have soaked the government for billions of dollars, for a design that is fundamentally unchanged from the 1970s, for a rocket they can't even get off the ground. In the meantime, Musk's SpaceX is already handling almost 80% of NASA's launches. Oh, and while NASA is struggling to get back to the moon, SpaceX is powering ahead with their own heavy launch space vehicle, Starship.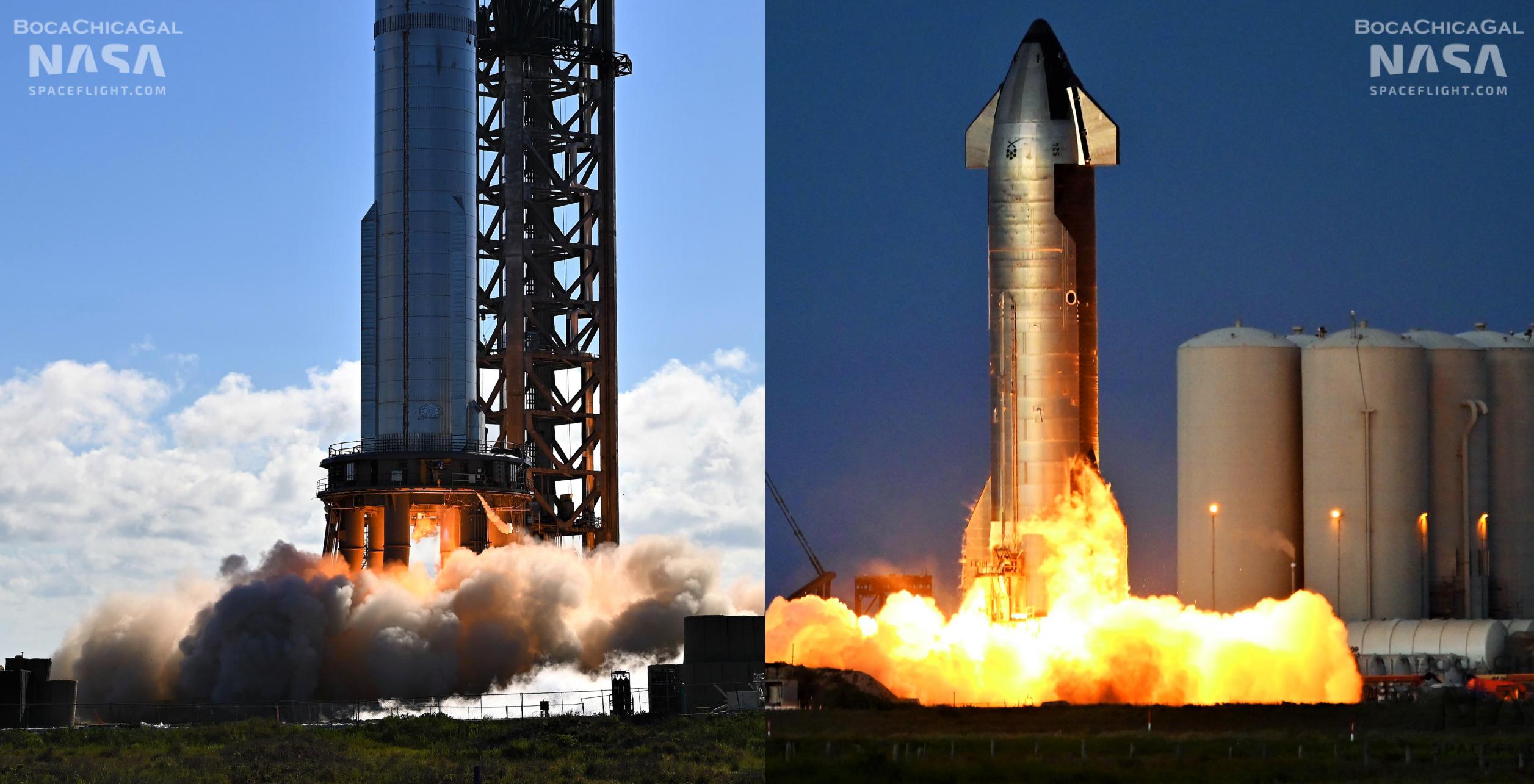 And they aren't trying for the moon. They're aiming for Mars – and not to visit. Musk plans to plant a colony, officially marking humanity's expansion from our terrestrial roots. While NASA and its military contractors fall further behind schedule on trying to get 4 people to the moon, SpaceX is on target to land 50 people on Mars by the end of 2029.
The bloody nose for NASA would be immense. The reality is that NASA should have been dissolved years ago. Their functions are already being managed by SpaceX. It has become merely a way for the government to funnel billions of tax dollars to military contractors. it is a boondoggle wrapped in corruption, incapable of doing things the private sector does routinely.
The leader strides to the podium. Behind him is the nation's oldest government building, recognizable by all. It's portico is bathed in a dark crimson light, making the brickwork somehow ominous. The normally white columns stand out, like flickering pillars of fire. Members of an elite military unit stand at the ready in the background, their dress uniforms barely distinguishable in the lighting – except for the white caps they wear.
He raises his fists in the air and launches into a twenty minute long rant, decrying his political opposition as enemies of the state. He yells, he screams that they intend to tear down the country. He vows to fight them, to destroy these political opponents. With wild gesticulations punctuating his every word, he exhorts his followers to ensure the voices of the opposition are silenced.
What I've just described might sound like a speech delivered by Adolph Hitler. Or Benito Mussolini. Or Fidel Castro. But it isn't.
This was Joseph R. Biden, 46th President of the United States, evoking the memories of petty tyrants throughout history.
It should scare the bejeezus out of you. This is the same President that in the past month has unleashed the federal police against his political opponents, bypassed Congress to spend a trillion dollars of public money to solidify his support among his most ardent supporters, is desperately trying to "normalize" relations with the world's greatest terrorist state, and is determined to prolong a European war.
He says he wants to warn us about the rise of fascism in the United States? Too late. It's arrived in the person of the president.
One of the best pieces of advice I ever received was, "write as you speak." This might sound intuitive to you, but for me, it took some serious retraining. You see, I dropped $10 dollar words into everything I wrote. After all, I reasoned, I had spent a lot of money to get the education where I learned those words. Why shouldn't I use them? What I didn't understand was that most people don't want to run for a dictionary every time they opened one of my emails. I had failed to "read the room," as the saying goes.
The same can be said for the President's asinine student loan bailout. I understand why he did it. Protestations from the administration aside, Joe Biden's poll numbers are further underwater than a nuclear submarine awaiting orders. In particular, he is way underwater with what might be the group that put him over the top in 2020: 20-something college graduates. So giving them a cool $20,000 must have looked like a gimme to him.
Look, I get buying votes. It's a practice as old as the republic
The American Republic will endure until the day Congress discovers it can bribe the public with the public's money.

Alexis de Tocqueville
except in this case, it isn't Congress, it's the President.
That brings us to the first problem with this handout. The Constitution makes it pretty plain that any appropriations are supposed to begin in the House of Representatives (Article 1, Section 7). Nowhere does the President have the authority to magically create money to hand out to a select group of people. He's claiming that an obscure law, meant to provide temporary relief after 9/11, gives him that authority. Most legal beagles are dubious. The lawsuits to come should be entertaining.
Now, as mentioned, the money to pay for this isn't being reapportioned from some other program. At least, none that anyone knows about. That means this is brand new spending. How much brand-new spending? Nobody's quite sure. The administration (via the OMB) thinks $260 billion. The CBO thinks it's more like $500 billion. Just yesterday, Penn-Wharton said this will end up costing you and me $1 trillion. Last week, Democrats were crowing about their "Inflation Reduction Act" (protip: it does no such thing) and the $210 billion in deficit savings it is supposed to bring. Well, with a stroke of his pen, their nominal party leader just played Enola Gay to their Hiroshima.
Then there's the question of income redistribution. Nobody will ever confuse me as someone in favor of such schemes. But if you're a fan of such socialist hogwash, let me ask: are you in favor of a reverse Robin Hood scheme in which the government steals from the poor and gives to the rich? That's exactly what this is: waitresses and truck drivers will be sending part of their paychecks to lawyers and accountants, so they can buy their soy lattes. On what planet is that considered fair or equitable?
I understand how difficult it is the pay off onerous (sorry, $10 word. Buy a dictionary) student debt. My personal debt was over $72,000 and took 18 years to pay off. But that's the thing. I made my monthly payments, even during the 2001 and 2008 recessions. Once upon a time, that wasn't anything to talk about. Everyone did it. It was called being an adult. But we have a senile president being led around by the craziest people in Congress. Responsibility is passe.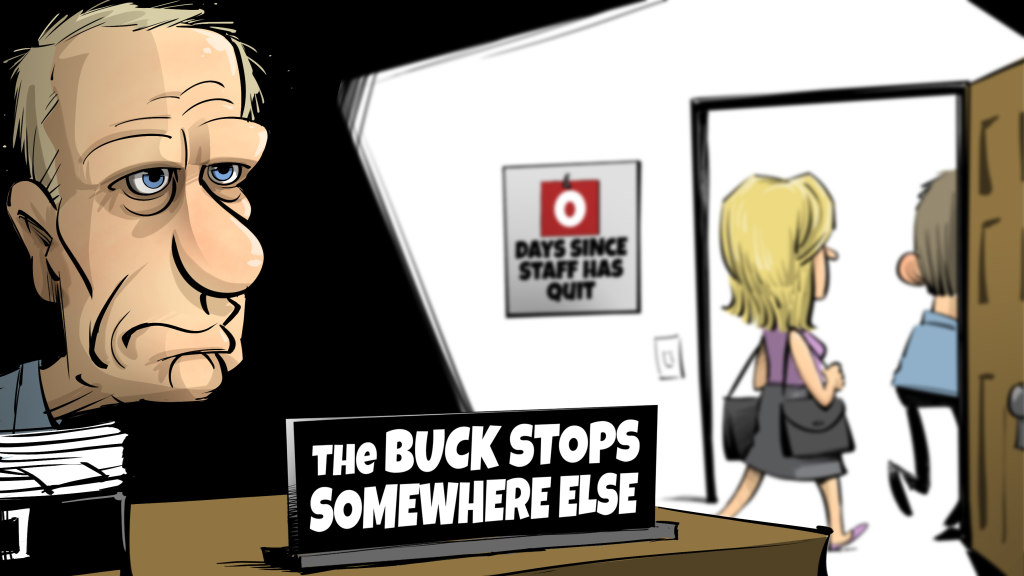 This was written by someone else, who's been gracious enough to allow me to post it here. I might not have written it, but the thoughts mirror mine and possibly yours. Leave your feedback in the comments.
Imagine a Roman of the 2nd century contemplating an empire that stretched from Britain to the Near East, thinking: This will endure forever…. Forever was about 500 years, give or take.
France was pivotal in the 17th and 18th centuries; now the land of Charles Martel is on its way to becoming part of the Muslim ummah. In the 19th and early 20th centuries, the sun never set on the British empire; now Albion exists in perpetual twilight. Its 96-year-old sovereign is a fitting symbol for a nation in terminal decline. In the 1980s, Japan seemed poised to buy the world. Business schools taught Japanese management techniques. Today, its birth rate is so low and its population aging so rapidly that an industry has sprung up to remove the remains of elderly Japanese who die alone.
We've gone from a republican government guided by a constitution to a regime of revolving elites. We have less freedom with each passing year. Like a signpost to the coming reign of terror, the cancel culture is everywhere. We've traded the American Revolution for the Cultural Revolution. The pathetic creature in the White House is an empty vessel filled by his handlers.
At the G-7 Summit, 'Dr. Jill' had to lead him like a child.
When we were young and vigorous, our leader was too. Now a feeble nation is led by the oldest man to ever serve in the presidency. We can't defend our borders, our history (including monuments to past greatness) or our streets. Our cities have become anarchist playgrounds. We are a nation of dependents, mendicants, and misplaced charity.
Homeless veterans camp in the streets while illegal aliens are put up in hotels.
The president of the United States can't even quote the beginning of the Declaration of Independence ('You know – The Thing') correctly.
Ivy League graduates routinely fail history tests that 5th graders could pass a generation ago.
Crime rates soar; we blame the 2nd Amendment and slash police budgets.
We slaughter the unborn in the name of freedom, while our birth rate dips lower year by year.
People who fight racism by seeking to convince members of one race that they're inherently evil, and others that they are perpetual victims. A psychiatrist lecturing at Yale said she fantasizes about "unloading a revolver into the head of any white person."
Our 'entertainment' is sadistic, nihilistic, and as enduring as a candy bar wrapper thrown in the trash. Our music is noise that spans the spectrum from annoying to repulsive.
Our culture is certifiably insane!
Our national debt is so high that we can no longer even pretend that we will repay it one day. It's a $31-trillion monument to our improvidence and refusal to confront reality.
Patriotism is called insurrection, treason celebrated, and perversion sanctified.
A man in blue gets less respect than a man in a dress.
We're asking soldiers to fight for a nation our leaders no longer believe in.
How meekly most of us submitted to Fauci-ism (the regime of face masks, lockdowns, and hand sanitizers) shows the impending death of the American spirit.
This is the nation that took in my immigrant great grandparents, whose uniform my Grandpa, my father and most of my uncles wore in the
Navy & Military.
During Britain's darkest hour, when its professional army was trapped at Dunkirk and a German invasion seemed imminent, Churchill reminded his countrymen, "Nations that go down fighting rise again, and those that surrender tamely are finished." The same might be said of causes. If we let America slip through our fingers if we lose without a fight, what will posterity say of us? While the prognosis is far from good, only God knows if America's day in the sun is over.
I don't want to imagine a world without America, even though it becomes increasingly likely.
I believe that we in America are at the moment in time to stand up, or let it fall! We now may soon be at the next step in our country's future.
I believe that it might be closer than we think.
Pulled from the archives. Now that primary season is over and we're headed for another general election in 2 1/2 months, this seems like a good time to dust this one off.
It seems you can't pick up a newspaper (ok, I'm being quaint, but some of us do still read newspapers) or turn on your television without hearing about how our elections are under assault. If the Russians aren't rotting our minds with memes of Hillary Clinton drunkenly gazing at balloons, the Chinese are hacking into our voter rolls. When the Chinese aren't hacking into voter rolls, the Iranians are hacking the voting machines themselves. When the Iranians aren't playing centrifuge subterfuge with the voting machines, the North Koreans are actually changing vote totals.
It's a wonder a beloved TV sitcom character hasn't been elected to Congress with all this electronic doo-dah. Oh, wait…
Okay, the security of our electronic voting systems are important. I don't mean to belittle them. But that insecurity highlights a much bigger problem our nation faces: in a representative republic, the integrity of the electoral process cannot be open to interpretation. When it is, then the legitimacy of the election outcomes that select our representatives comes into question. No government without said legitimacy can stand for long.
It seems to me that I'm not the only one thinking the way we vote has become an absolute mess over the last twenty years. You would have thought that after the disaster of the 2000 election, the one in which "Hanging Chad" came to mean something other than executing a yuppie horse thief, we would have gotten our act together. But as the most recent election demonstrated, if anything we got worse at both voting and counting the vote. Of course, much of the coverage centered on our favorite county (Broward) in our favorite state (Florida) for electoral shenanigans. This overlooks that there were nearly four dozen House races that still weren't called a full week after the election. It overlooks serious charges of vote tampering and fraud in California, New Jersey, Illinois, Georgia, Alaska, North Carolina, and Utah.
Since we didn't learn from the disaster that was 2000, allow me to propose some simple changes that would be relatively simple to implement that would go a long way to ending the nonsense. Will it end voting irregularities forever? No, of course not. They are a feature of any voting system since man-made systems are imperfectible. But we can do much better than we have to date.
Step 1: Implement a national Voter ID system
Look, forget all the nonsense about poor people, or black people, or Hispanic people, not being able to get a valid state ID. It's the 21st century, for chrissakes. There is absolutely no reason an adult should not have a valid ID. I challenge you to find me a state where you can buy a beer or pack of cigarettes without a valid ID. If we demand you have a valid ID for something as mundane as getting a cold brew at a restaurant, any argument against having one for something as important as voting is ridiculous on its face. Remember this sob story? The only reason he was prevented from breaking the law was due to Tennessee's voter ID law.
Yeah, Voter ID laws work exactly as intended. Which may be why the same crowd that is all for open borders and illegal immigrants voting in our elections are so against them.
Step 2: Get rid of early voting
It seems many of the problems we run into with counting the vote (and where some of the greatest opportunities for general screwing with the ballots) comes from the fact that in some jurisdictions, people can actually begin voting up to a month before election day. There are other reasons to get rid of early voting (seriously, who but the most partisan hack is 100% certain of who they're going to cast their ballot for a month before election day?), but that's another post for another day. Anyway, the nonsense we witnessed around the country last November, with ballots mysteriously materializing from car trunks and classroom closets, would immediately end simply by getting rid of early voting. I understand voting in the middle of the week is inconvenient for a great many people, but that brings me to my next suggestion, which is…
Step 3: Make all national elections a national holiday
See, now nobody has the excuse they can't get off work to go vote. Yes, the lines might be long. But if voting becomes a holiday, think about this: how long will it be before the nation's retailer's start offering discounts when you present that "I voted" sticker? I bet Friendly's even starts offering a free scoop of ice cream!
Step 4: End "ballot harvesting"
Look, I don't know who came up with this piece of insanity. I'm ambivalent about absentee ballots, to begin with (I can't get around particularly well these days, but I still show up to vote in person), but if your state is going to allow them, shouldn't the very least expectation be that you put the doggone thing in the mailbox yourself? I don't know who thought the idea of letting party operatives handle them was a brilliant idea, but they need to be taken out back and put out of their misery the same way we do horses with broken legs. Heck, we're ten weeks past the election and one district in North Carolina got so fouled up with ballot tampering as a result of this idiocy that they likely need to call a special election. Stories have come from California of voters just signing a blank ballot and handing it over to a party apparatchik. I'm 100% certain no tampering happened in those instances whatsoever, right?
Step 5: Get rid of electronic voting machines
I don't know if the Russians or Iranians or little green men from Mars are trying to break into the electronic voting systems in use around the US. What I do know is there is enough distrust that those systems can be secured against sophisticated hacks (or even hacks from 300 pound couch potatoes) that we should have already stopped using them.
Step 6 : JIT ballot verification
This is little more technical, but every bit as important as anything else. During the latest Broward "Whose Vote is It Anyway" episode, we were once again treated to election workers trying to decipher illegible ballots. Just because that wasn't enough fun, then we heard that poll workers could, in the event a ballot was indecipherable, just fill out an alternate one. Just fill out an alternate one? Are you kidding me?
In software engineering, we use "Just-In-Time" testing to validate that our code at least has the correct syntax and spelling to not cause a digital rejection of our work when trying to make it do something. It isn't that hard to do something similar with a paper ballot. Optical scanners, which have been around for longer than most of you who read this blog, can detect if too many circles on a line (or a row) are filled in, and if they're filled in correctly – and check this out, they CAN EVEN COUNT THE VOTE IN REAL TIME. If your ballot is illegible, for whatever reason, the poll worker can hand you another blank, destroy the bad one and scan the corrected ballot all before you leave the voting booth! Amazing!
This won't completely end the questions about voting. Some states will complain vociferously about Congress passing any further restrictions. I can already hear the Chamber of Commerce harping on yet another paid holiday. Democrats will kvetch about Voter ID and the loss of early voting, Republicans about JIT verification. Both will scream bloody murder over ending harvesting.
But these six steps will make our elections more secure and provide for quicker vote tabulation. They address some of the biggest questions the nation has about our elections. It puts what is the most vital process in republic back into the sunlight, restoring the trust that the process isn't corrupted. In short, it is the first step in injecting some sanity back into our politics.